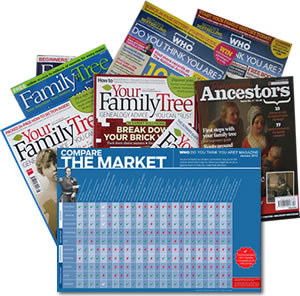 Genealogy Reviews
Genealogy has never been so popular, helped by the growing number of television programs exploring the subject, like the BBC's "Who Do You Think You Are?", people are taking an ever-increasing interest in their family history.
It has also never been easier to research your Family History as the amount of records available online and CD increases.
This site contains magazine reviews and articles published by a range of family history magazines, updated regularly, so be sure to visit frequently to find the latest genealogical news and events.
©2023 S&N Genealogy Supplies