Kathy Chater checks out the new releases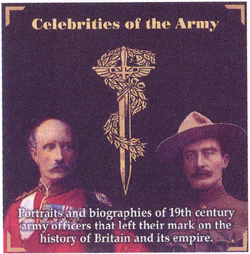 Celebrities of the Army (S&N Genealogy Supplies, £19.95) was originally published in 1900.
It describes the careers of 72 heroes of the 19th Century, and also includes portraits. Few names are remembered today, except by military specialists.
For the family historian interest lies in campaigns fought by commanders, who led their ancestors to death or glory.