London 1901 Census on CD-ROM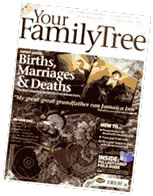 S&N/British Data Archive is steadily but surely converting all the country's 1901 census returns from their microfilm originals to digital copies. And here is the biggest offering — a 45-CD set of London 1901 census return pages...
Like its other collections, S&N presents the original London pages as scanned (and, where necessary enhanced) images saved as searchable, printable Adobe Acrobat PDF files. These can be viewed and copied accross computer systems; the individual files and the CD-ROMs themselves working on Windows, Mac and Linux operating systems (though bear in mind that the copyright to this material is held by the Crown and these CDs are sold under licence from PRO).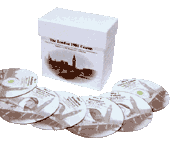 If you have ever felt that you were searching for a needle in a haystack, and we all have, remember that the two factors are the identifiability of your needle, and the size of your haystack. With around 200,000 pages images of original census returns, weighing in at 27GB of data this is, indeed a giant haystack to explore.
There are thousands of streets, from those in the more salubrious Kensington and Chelsea to the Hackneys, Lambeths and Bethnal Greens, with districts and streets listed on CD45's master index. But this offering is not searchable by individual names. That shortcut to the metaphorical needle demands the help of the PRO's index at www.pro.gov.uk.
The navigation is simple and clean, with bookmark tabs and keyword 'find' searches, while the quality of the PDF files themselves is good. The package's overall feel is solid, with nicely printed CD labels, and a reassuringly solid presentation box.